LFC™_22 Pinch Type Manual Isolation Valve (BARET Valve)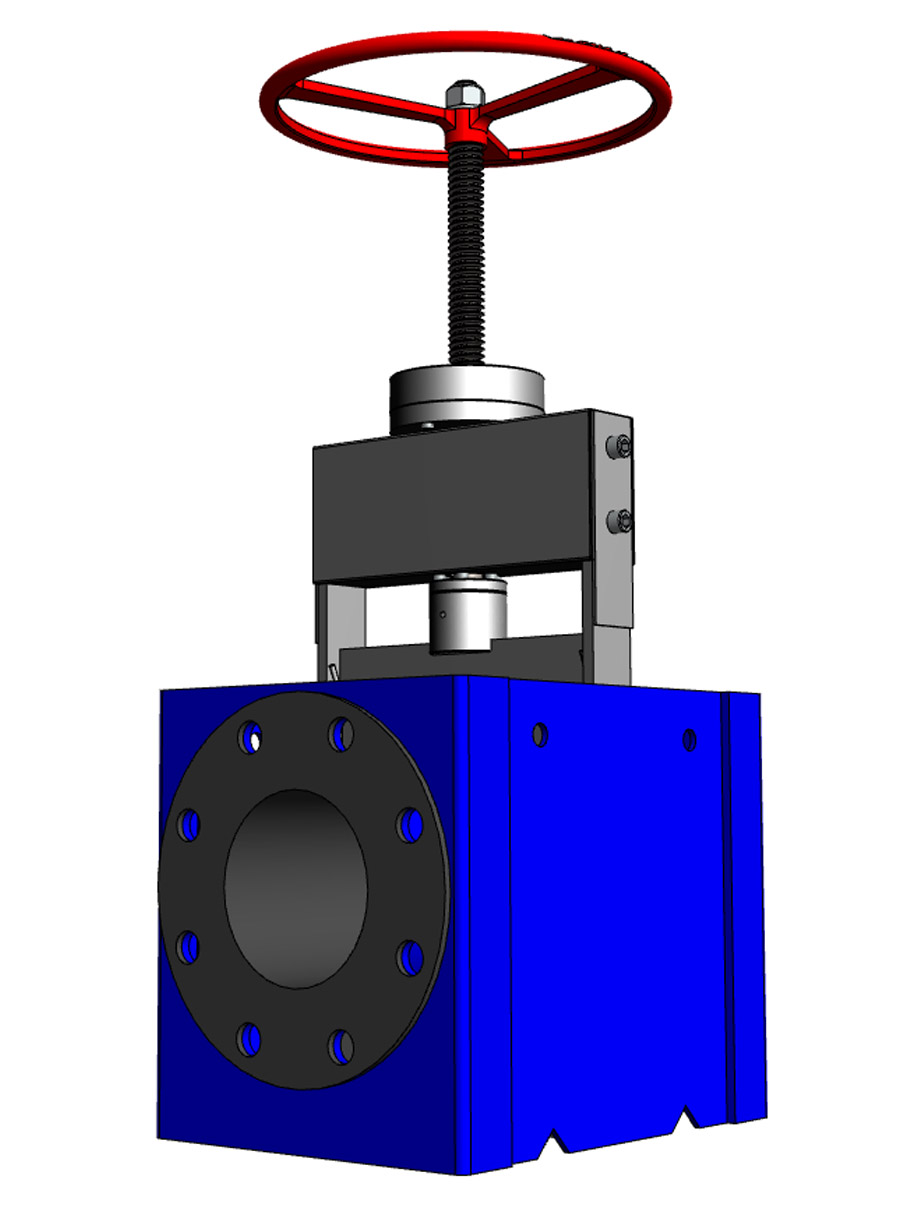 OVERVIEW
The LFC™_22 Pinch type Manual Isolating valves (BARET Valve) were designed to be simple and easy to operate. The LFC™_22 Pinch type Manual Isolation valve has been developed in conduction with Zimbabwe Valve's "BARET Valve" to present a robust, simple and cost effective (up to 2.5 MPa / 363 psi) solution to abrasive liquids handling issues in any industrial sector.
OPERATING CONDITIONS
The BARET Valve have a long history, being used in applications with slurries, pulps and a wide range of aggressive fluids, which are often difficult and costly to manage using other types of valves, such as gate, knife gate etc. The natural rubber sleeve formulation gives good wearing characteristics and long work life.
SIMPLICITY
The LFC™_22 Pinch type Manual Isolation valve (BARET Valve) is designed to minimize wearing parts. It is operated by a rising spindle, handwheel mechanism. The benefit of the rising spindle is that one can immediately see if the valve is open, close or partly open. As opposed to non-rising spindle valves where the valve position cannot be determined at a glance. 
LOW MAINTENANCE REQUIREMENT
The LFC™_22 Pinch type Manual Isolation valve (BARET Valve) sleeves are relatively easy to change should it be worn or ruptured. The bearings can be changed, with the valve remaining in situ, in the open position. A grease nipple in the bearing box enables easy lubrication of bearings. The rising spindle makes lubrication and cleaning easy. Lifting holes makes handling and installation earlier.
ROBUST, RELIABLE & EFFICIENT
The valve body are fabricated (as opposed of being cast), and it's structure a good rigid transfer of pipeline forces. The sleeve is well protected, in the tubular housing against external agencies, including sunshine, and damage by outside interference.
FLOW RATES
The valve offers a free flow with no flow restriction.
ACTUATION
A wide range of electrical, pneumatic, and hydraulic actuators can be fitted on the valve.  
MATERIALS OF CONSTRUCTION & DIMENSIONS



DESIGN AND MANUFACTURING STANDARDS
The LFC™_22 Pinch type Manual Isolation Valve (BARET Valve) has been designed in accordance with various international standards.
Available sizes: DN50 / 2" to DN300 / 12"
Pressure rating: up to 2.5 MPa / 363Psi

Available end connections: ANSI Bl6.5, BS4504, BS10, AS/NZS 4331.1 (ISO 7005-1) DIN and other as per client's requirement.
MANUFACTURING STANDARDS
The BARET Valve has been manufactured to an ISO 9002 Quality Assurance System since 1994
DOWNLOADS