LFC™_7 Range Of Energy Dissipaters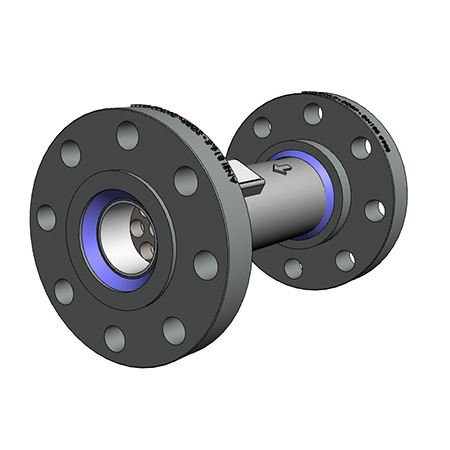 OVERVIEW
The LFC ™_7 energy dissipator is a custom designed piece of equipment that reduces the upstream pressure to the designed ratio at a specific designed flow rate. The LFC™_7 energy dissipator has been developed to present a robust, simple and cost effective method to reduce pressure at a set flow rate in open ended pipes. It will typically be used with a dam level control valve or a column drain valve. The dissipator will ensure that the pressure is discharged from the open end at a safe pressure. The LFC™_7 energy dissipator will increase the life of the valve upstream of it as the valve will not be required to throttle or break pressure. The high wear task is undertaken by the dissipator .
OPERATING CONDITIONS
The LFC™_7 energy dissipator have a series of orifices that break pressure and reduce flow over each stage.
NOISE LEVEL
The LFC™_7 energy dissipator is relatively quiet compared to other dissipators in the market place.
DIMENSIONS

MATERIALS OF CONSTRUCTION

DESIGN AND MANUFACTURING STANDARDS
The LFC ™_7 Energy Dissipator Range has been designed in accordance with various international standards as set out below:
ASME Boilers and pressure vessels design code
ANSI B16.10 ANSI B16.3
ANSI B16.34 ANSI B16.37
ANSI B16.5 ANSI N278.1
Available sizes: DN12 / 1/2" to DN1000 / 40"
Pressure rating: up to 25MPa / 3 626 psi
Face to face dimensions: ANSI B16.10
Available end connections: ANSI B16.5, BS4504, BS10, AS/NZS 4331.1 (ISO 7005-1) DIN, All makes of grooved or ring joint couplings, and other as per clients requirement.
DOWNLOADS