LFC™_3B Dual Pressure Regulating Valve Station
OVERVIEW
A pressure regulating valve station is designed to maintain a desired downstream pressure irrespective of the flow requirement and deploying a dual leg system allows for maintenance without the risk of production impacting downtime. The LFC™_3B Dual low pressure (up to 2.5 MPa / 363 Psi), pressure regulating valve station has been developed to present a robust and simple solution to fluid handling issues in any industrial sector.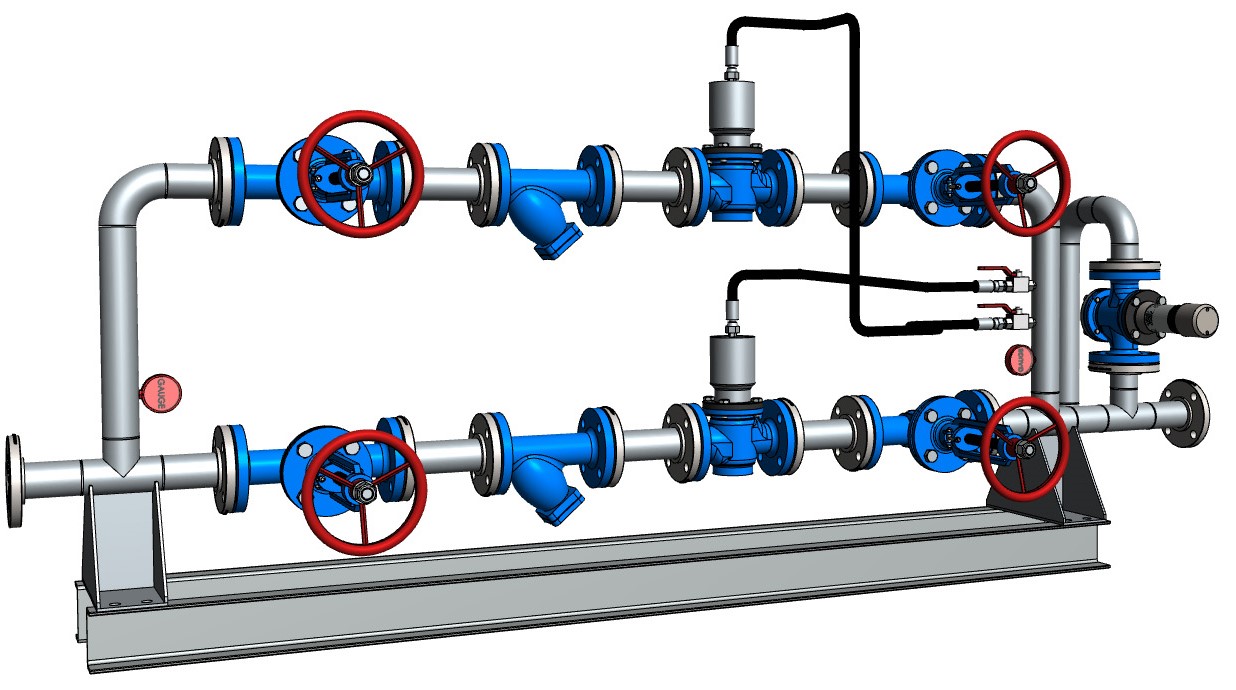 DESIGN OUTPUTS
The LFC™_3B dual pressure regulating valve station is normally custom designed piece of equipment that is designed to the client requirements and/ or specification. It is designed to enable the end user to do maintenance on one stream while the other stream remains in service.
The design normally includes isolation valves installed on the upstream and downstream side of the station on each stream (Four valves), two strainers, two pressure regulating valves, two drain ball valves, two pressure gauges with ball valves, two hose isolation ball valve and one surge relief valve. 
MATERIALS OF CONSTRUCTION

DESIGN AND MANUFACTURING STANDARDS
Available Sizes: BN50 / 2" to DN400 / 16"
Pressure Rating: Up to 2.5 MPa / 363 psi
Available end connections: ANSI BI6.5, BS4504, BS 10, AS/NZS 4331.1 (ISO 7005-1) DIN, Victaulic and other as per clients requirement.
Note! Materials can be changed to client specification, but this will result in longer lead times.
DOWNLOADS